5 Reasons To Get Married In Tobago
Tobago provides you with a unique opportunity to truly have a one-of-a-kind Caribbean wedding experience.
From changing seasons to picturesque backdrops, paired with a rich cultural heritage, Destination Tobago never ceases to disappoint.
With a wide array of colours, tones, and shades, ensure that all your photos are filled with vibrance and the excitement that only nature can provide.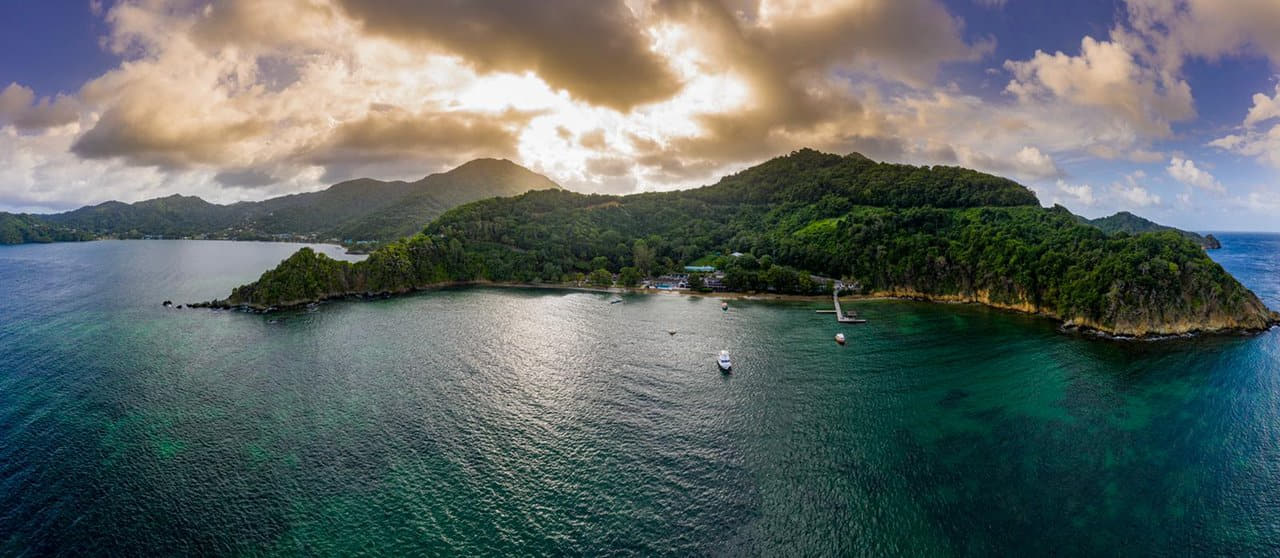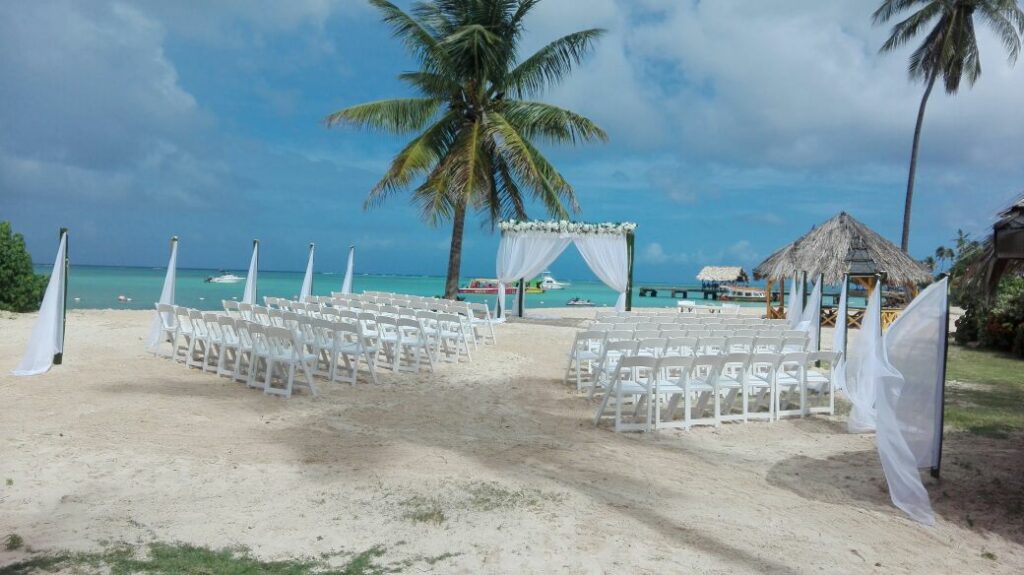 Tobago boasts of a variety of picturesque outdoor venues.
We are home to many private beaches, soothing waterfalls, tropical gardens, natural mangroves, and historical forts. All of which offer stunning backdrops to your unique Tobago Wedding Experience.
Tobago even offers private beaches, some of which are only accessible by boat, making it possible to have your own private beach as you exchange your vows in the perfect Caribbean Island wedding destination.
If having a private beach or outdoor wedding sounds like your idea of a perfect destination dream wedding, a Wedding in Tobago is for you.
Some of our best beach wedding locations are the Iconic Pigeon Point Beach, Bacolet Beach, Back Bay Mt. Irvine, Lovers Retreat Plymouth, Buccoo Beach, Englishman's Bay Castara-Parlatuvier, and Pirates' Bay Charlotteville to highlight a few.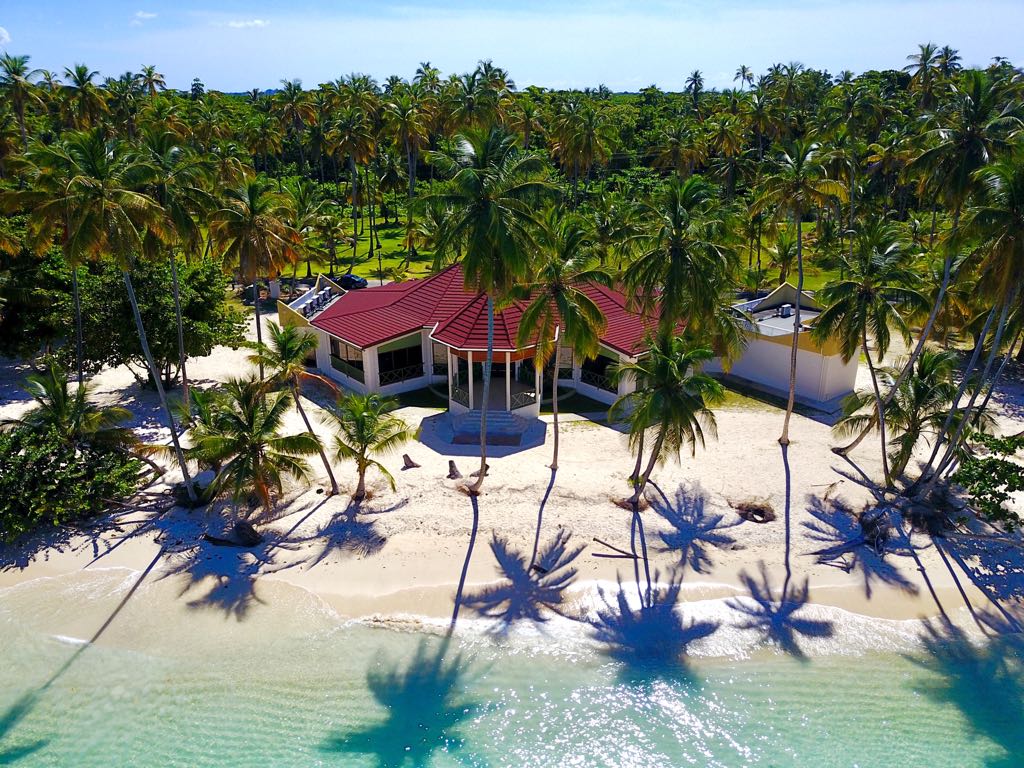 For that semi-outdoor experience, you can book a Tobago Villa, many of which can give you the best of both worlds, a beach-side ceremony, coupled with a pool-side garden reception.
A Tobago Villa Wedding will provide you with a very private venue for your wedding. 
Tobago Villas offer Poolside Garden spaces, relaxing seaside locations as you can enjoy the sounds of the ocean as you exchange your vows.
Some provide such panoramic ocean views, looking at your true love on your special day will not be the only thing that takes your breath away.
From infinity pools to coastline "I do's" Tobago offers you the privacy to share your special day with those that matter the most, with no outside disturbances.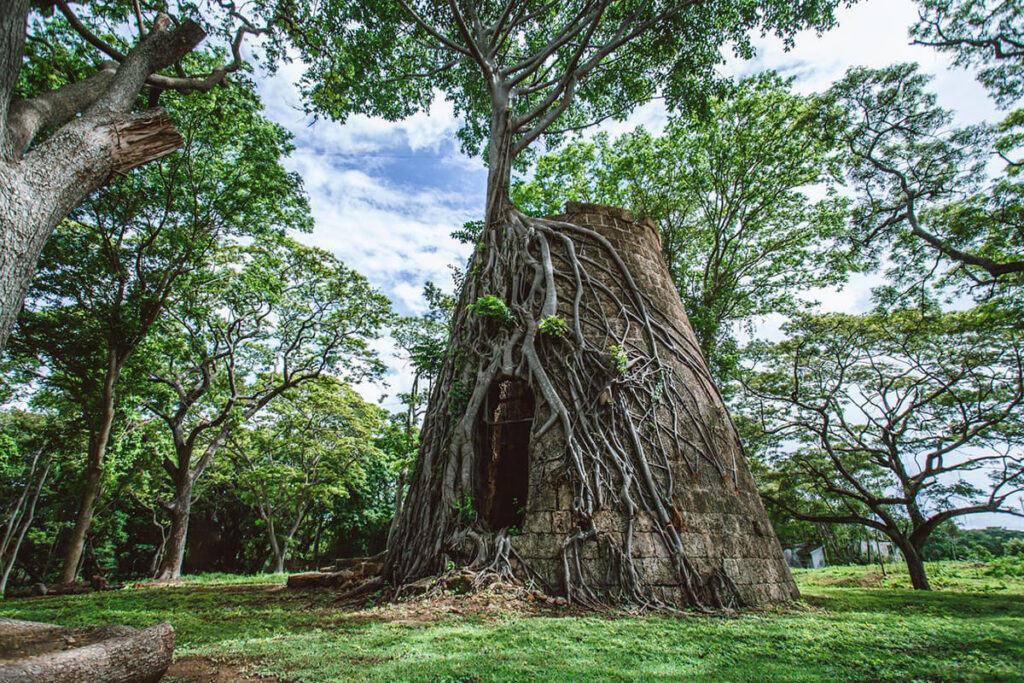 Did you know Tobago changed hands 33 times, the most in Caribbean history?
The indigenous population prevented European colonisation in the 1650s, including an attempt by the Courlanders, who colonised the island intermittently between 1637 and 1690. Over the ensuing years, the Curonians (Duchy of Courland), Dutch, English, French, Spanish and Swedish caused Tobago to become a focal point in repeated attempts of colonisation.
You can still see much of the island's rich history and culture in many of our picturesque locations as mentioned previously.
Old Sugar mills still stand at various locations throughout the island and are beautiful and historical backdrops for your wedding photos.
Many Villages and Venues are named after the people and places that make up the history and culture of this tropical Caribbean Island paradise.
4. Perfect for intimate weddings & events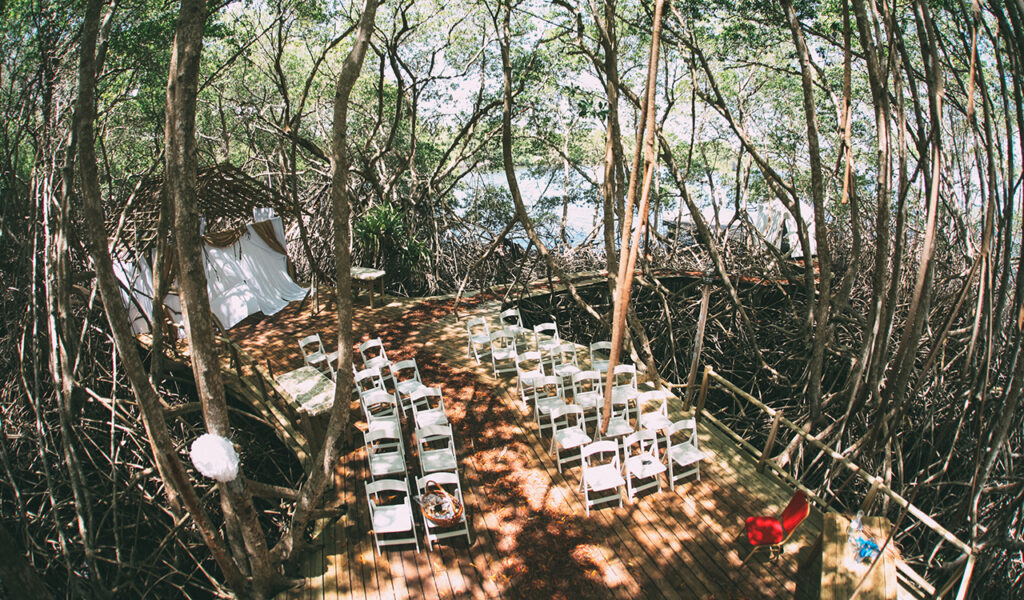 Due to our island's innate intimacy, many of our beaches, villas, and other spaces cater perfectly to weddings and celebrations that are smaller in nature.
Many venues can very comfortably accommodate guest counts of up to (50) fifty persons. 
While we do have locations that can accommodate well over that number, you will have a wider array of venue choices if you opt for a more intimate experience.
Keeping it small also allows you to go off the beaten path and create a truly one-of-a-kind experience for you and your guests.
A popular trend currently is elopement, and this is a perfect fit for Tobago. 
This also allows for the non-traditional approach – ditch the Bridal Gown and 3-piece Suit and get hitched in Caribbean Resort Wear designed by one our local Tobago designers or a Customized 2-piece swimsuit – making your Caribbean wedding experience one that you thought only existed in magazines.
5. Taste of the Caribbean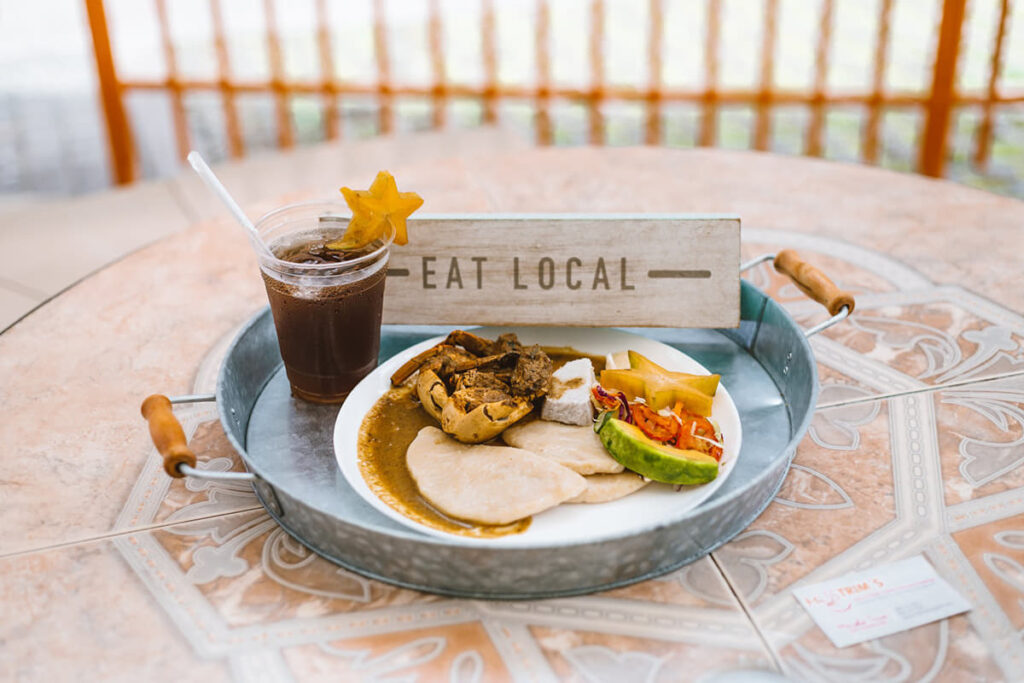 Tobago offers you're a taste of the Caribbean, as we offer so much of what is available throughout the Caribbean in one neat package.
This may be why we are the one Caribbean Island that changed hand 33 times, the most in Caribbean history.
Speaking of taste, our history is also in our food and local treats and what is a celebration without something good to eat, and we cannot forget that something "sweet".
We can help you design a menu that will tantalize your palate with our local culinary delights, allowing you to taste our island's rich heritage.
With our mix of cultures, we have a variety of food options that can further enhance your wedding and event experience in Tobago.
With local snacks like Bene Balls, Fudge, and Sugar Cakes, to full course meals inclusive of local "Blue Food" like Dasheen served with a side of "Bush meat" like 'guana, 'gouti, and manicou. We also have a wide selection of "Home-made" Ice Cream made with local fruits and foods, example Soursop, Dasheen, Coconut, Mango, and much more.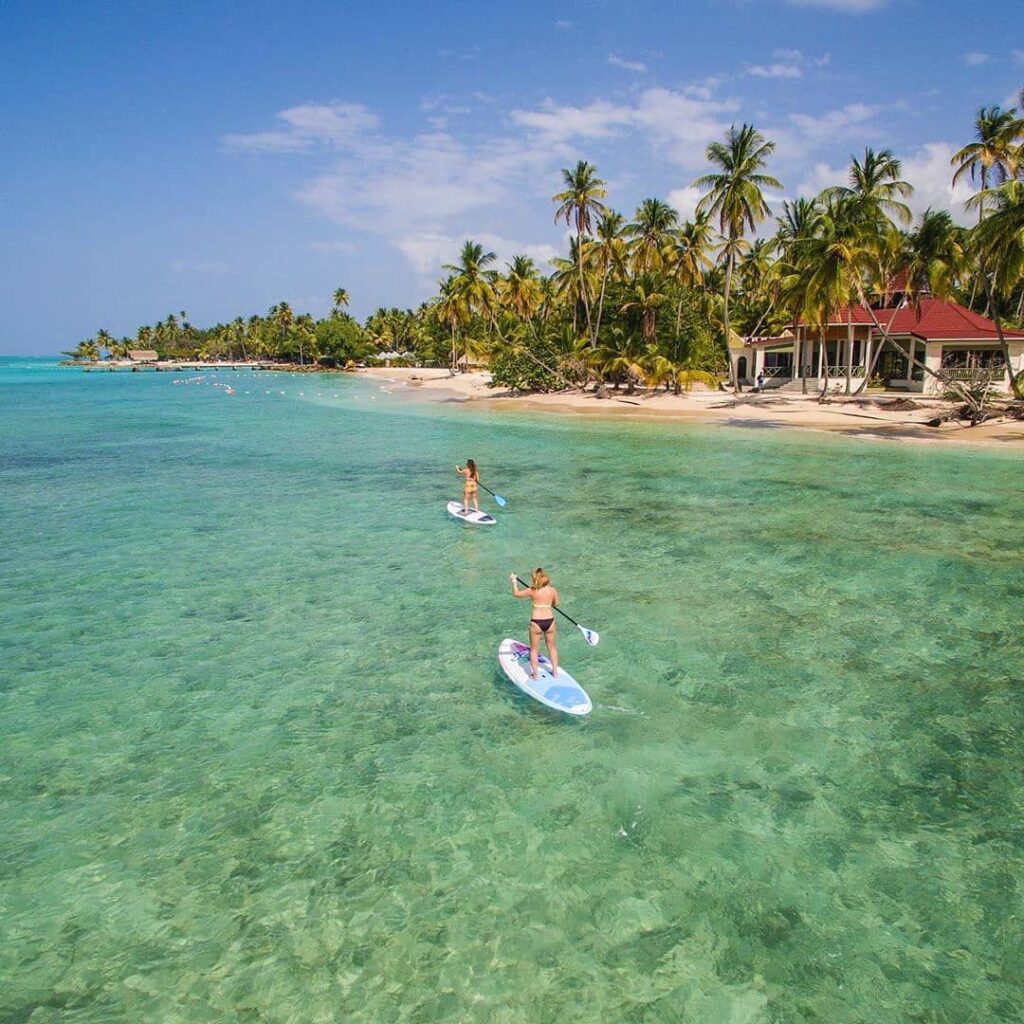 Tobago indeed has these and so much more to offer for your Destination Wedding and Event. We did not even mention activities for the eco-conscious, water sport enthusiast, and even divers. "Say I Do, below the blue".
Destination Tobago should be your top Caribbean Wedding and Event Choice, and our team at Emily Kristoffer Events can make your dream a reality.
Send us an email at bookings@emilykristofferevents.com for more information on how we can help you plan and design your Tobago Wedding and Event.